2018 World Wood Day in Cambodia
Date: Mar 20 (Tue) - 25 (Sun), 2018
Location: Angkor, Siem Reap, Cambodia
Schedule: Download here
Overview
2018 World Wood Day event in Cambodia was jointly organized by the Royal Academy of Cambodia (RAC), World Wood Day Foundation (WWDF) and the International Wood Culture Society (IWCS) to explore the theme Life. The World Wood Day (March 21st) observed its sixth celebration and welcomed about 550 participants from more than 90 countries and regions from around the world from March 19-25 at the Angkor Century Resort and Spa Hotel in Siem Reap, Kingdom of Cambodia. It is first in a series of WWD events in the Greater Mekong Region.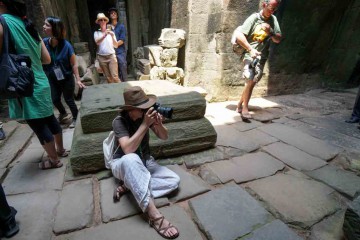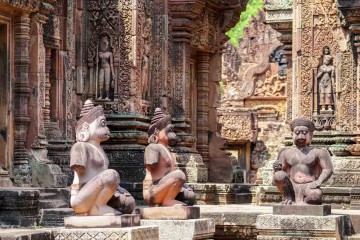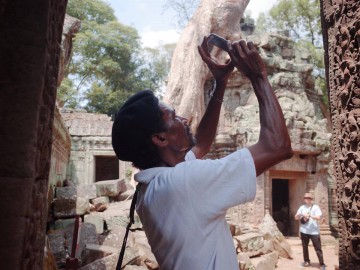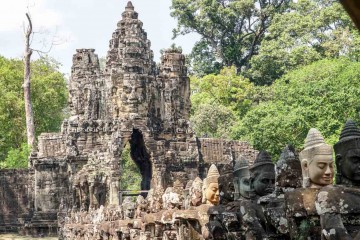 Event Tours
Before the World Wood Day event formally started, there were one-day tours on 19 and 20 March for the event participants to visit Angkor Wat, Ta Prohm, and Terrace of the Leper King for a better understanding of Cambodian history and culture and for inspiration from Angkor Wat, a well-known world heritage.
...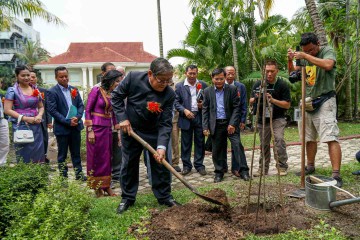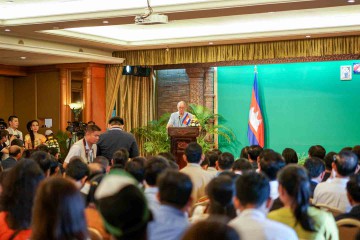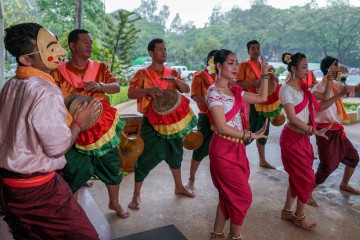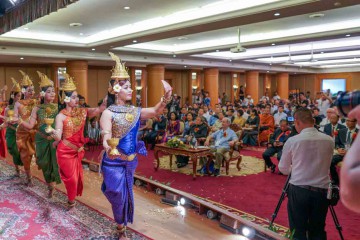 Opening Ceremony
At the Opening Ceremony on the morning of March 21st, Dr. Chhun Bum Sum, Vice President of Royal Academy, Dr. Howard Rosen, WWDF Chairman, Dr. Chung-Yun Hse, President of IWCS, Dr. Andrew Wong, IUFRO representative, Dr. Mon-Lin Kuo, IWCS Vice-President and and Mr. Mike Hou, IWCS Director welcomed honorable guests His Excellency Mr. Kanharith Khi...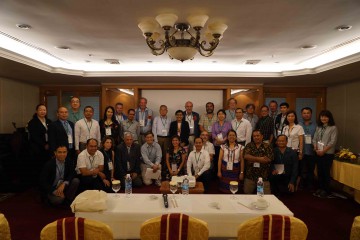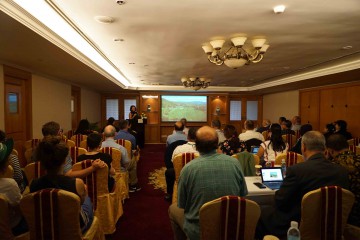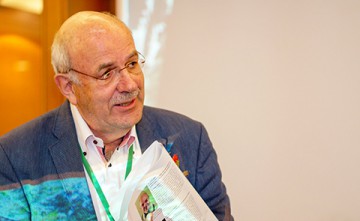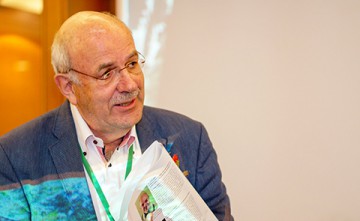 Symposium
The 2018 World Wood Day Symposium & The 1st IUFRO Forest Products Culture Research Group Colloquium
Theme Wood for Life: Interdisciplinary Approaches to Sustainable Development & The 1st IUFRO Forest Products Culture Research Group Colloquium
Date 21-23 March, 2018
...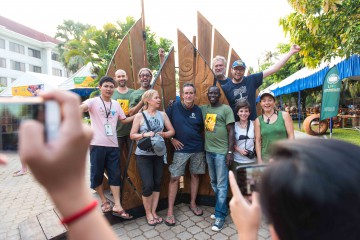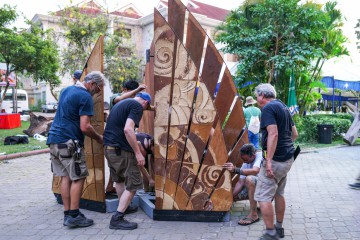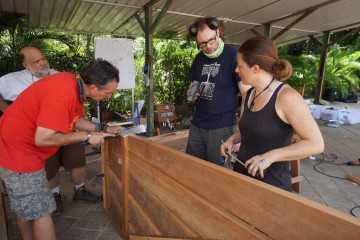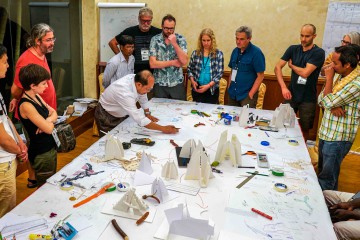 Collaborative Project
This year's Collaborative Project brought together 14 artists from around the world. The team included furniture makers, painters, turners, sculptors, fashion and set designers, and carvers. Playing off the theme of 'Life' and a visit to Angkor Wat, the team incorporated ideas of passageways and crossroads into their proje...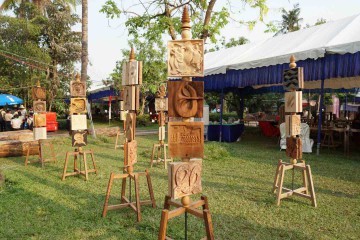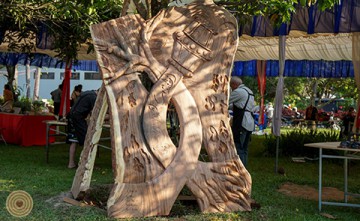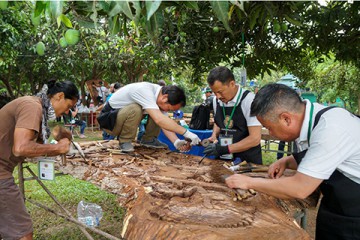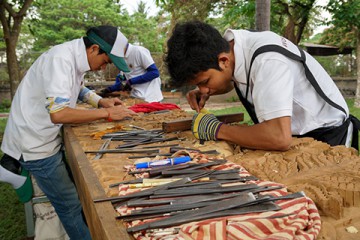 International Woodcarving Show
2018 International woodcarving Show invited 110 carves from 75 countries and regions. The program started with a visit to the famous Temple of Angkor Wat, Angkor Thom and the Bayon Temple for inspiration. All woodcarvers were then assigned to teams of 3 or 4 to work together creating sculptural designs on a slab...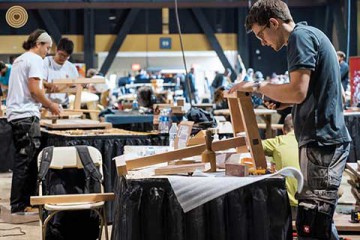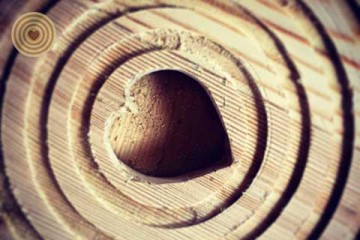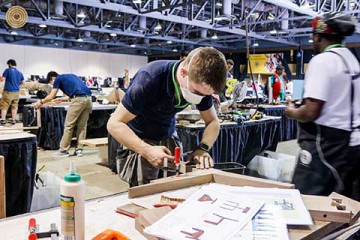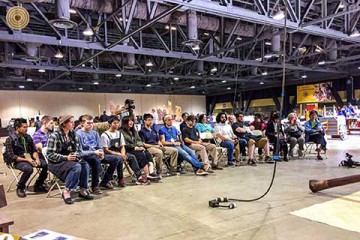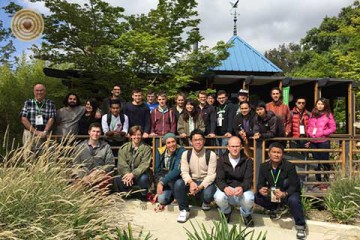 International Young Adult Furniture Making Invitational (IYAFMI)
17 young furniture makers from 14 countries and regions were invited to participate at the 2018 World Wood Day Event in Siem Reap, Cambodia. With four returning participants as team leaders, the young adults were divided randomly into four teams. With craftsmanship as their common ground, they did what they do best in making a pile of l...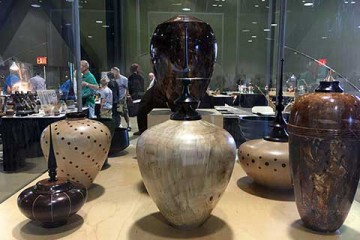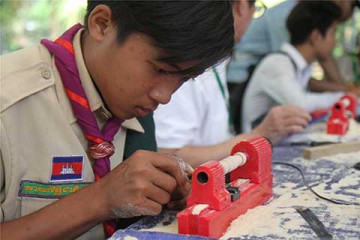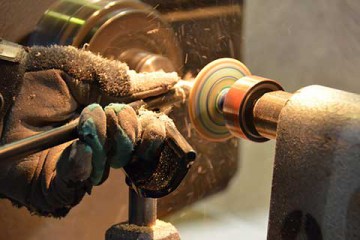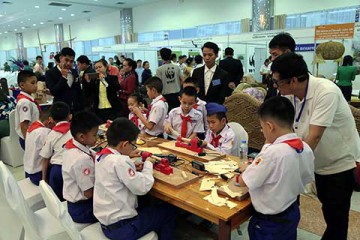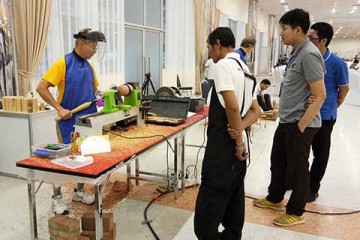 Woodturning
10 woodturners from 8 countries were invited to the woodturning program for 2018 World Wood Day. Woodturners from Australia, France, Israel and Kuwait presented their extraordinary skills using modern electric lathes.
Local woodturners brought their huge lathes to the venue and showed works from their daily life. Two Chinese t...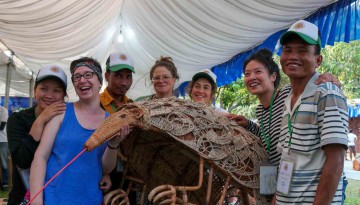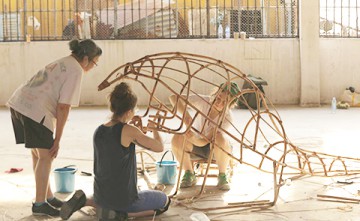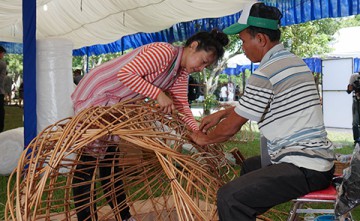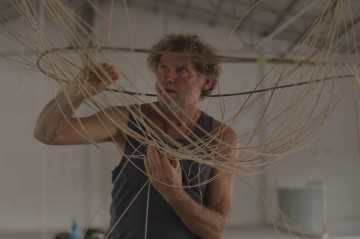 Wood Design
Wood Design is an amalgamation of many different disciplines. For the past two years, Wood Design has continually explored the possibility and potential of wood. For 2018, the focus has expanded to forest products. Led by Wendy Maruyama, 11 contemporary artists and designers began the adventure with non-timber products that best depict ...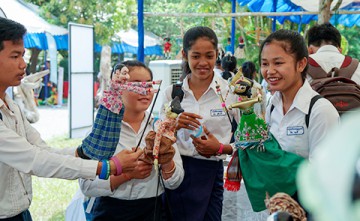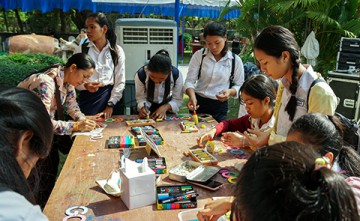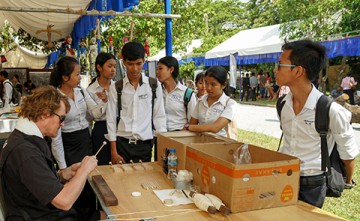 Folk Art Workshop
Comprising 13 groups from 10 countries and regions, the Folk Art Workshop created a welcoming atmosphere for everyone to unlock their creativity with hands-on activities. It allowed people to talk to the artists, touch the exhibits and see the working processes first hand. To further highlight the cultural values represented by each fol...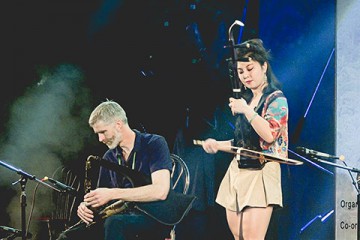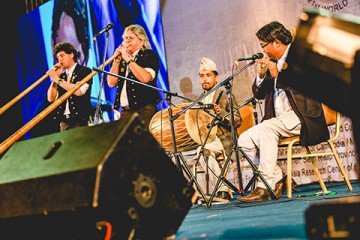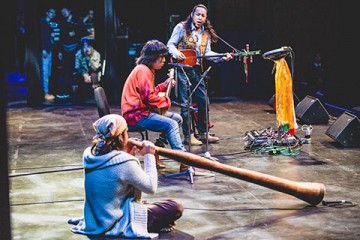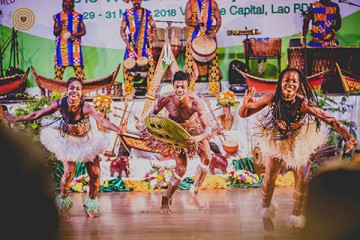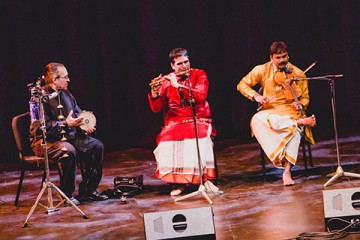 Music of Wood
Musicians and dancers from twelve different countries had gathered in Siem Reap, Cambodia to celebrate the 2018 World Wood Day. During the daytime, a small intimate stage was serving live music all day to all participants and visitors at the entrance of the event. Musicians also had booths to display their unique cultural instruments. S...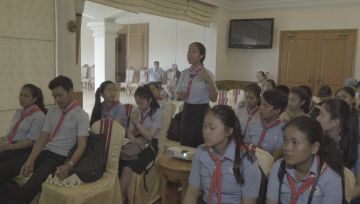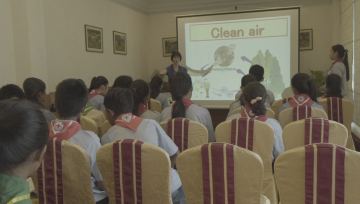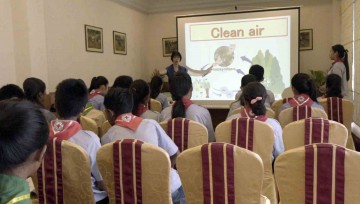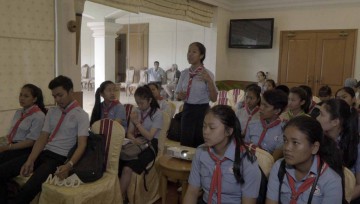 Children's Event
Wood plays a prominent role in our daily life and in a sustainable future. It is our duty to teach the younger generation responsible uses of wood. Therefore, the Children's Event of 2018 World Wood Day curated wood education classes with specially designed interactive exhibitions to nurture a sense of respect and responsibility tow...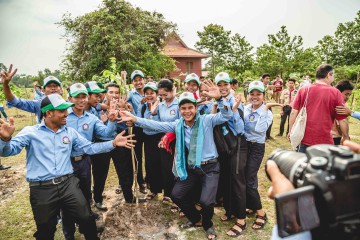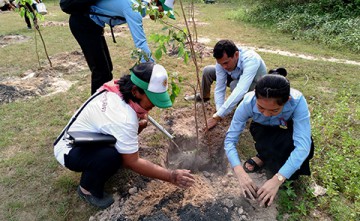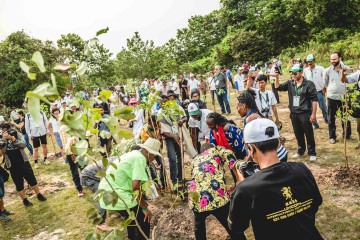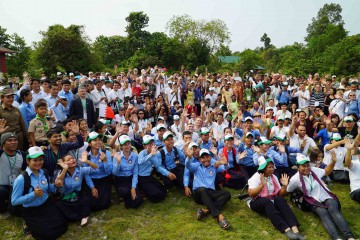 Tree Planting
A momentous tree-planting event was held inside Angkor on the morning of March 23rd. After the commemorative photo taken at the Angkor Wat, Angkor Thom, and the Elephant Terrace, co-organizers and participants thankfully and carefully planted 200 trees of local species (Kra Nhoung, Dalbergia cochinchinensis Pierre) at the site of Phum L...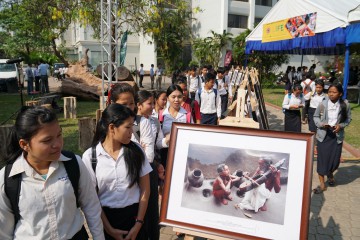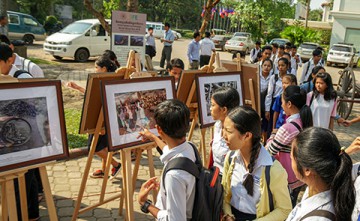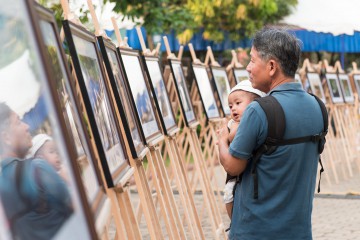 "Wood and Life" Photo Contest Exhibition
The photo exhibition presented 34 winning photos among the People, Heritage, and Environment categories from the 2018 WOOD & LIFE Photo Contest. The photo contest ran from November 20th, 2017 to February 20th, 2018 for a total of three months. The goal was to best convey the interrelationship between wood and culture, and to enco...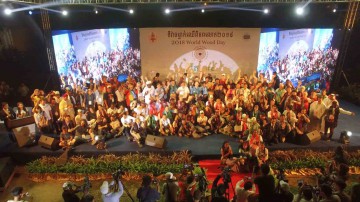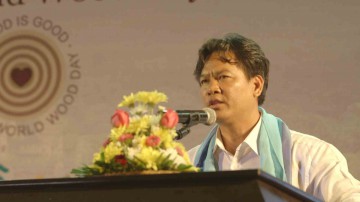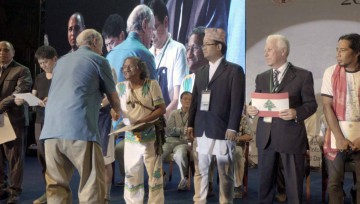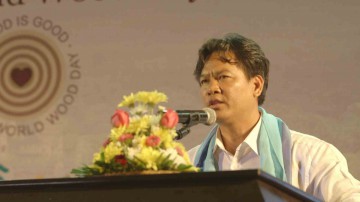 Closing Ceremony
Following the exhibition of works produced during the event on Sunday evening of 25 March, the ceremony began with closing remarks by representatives and each program leader gave a touching summary of their respective program and project. Dr. Touch Sob, President of Royal Academy of Cambodia, delivered a congratulatory speech and the event concl...
Another successful cultural event wraps up the sixth World Wood Day celebration in Cambodia and addressed the importance of wood and its cultural perspective for a sustainable future. Event reports, documentaries and photos will be uploaded to the WWD websites and Facebook. We deeply appreciate all the support from our sponsors, co-organizers and participants, and heartily welcome all of you to the next World Wood Day in Austria in 2019!