Culture Tour
The international artists spent two days touring the most prominent historical sites in Beijing on April 1 and April 4. The culture tour featuring the Tiananmen Square, the Imperial Palace and the Great Wall gave them a glimpse of the essence of traditional and architectural accomplishment of the old China.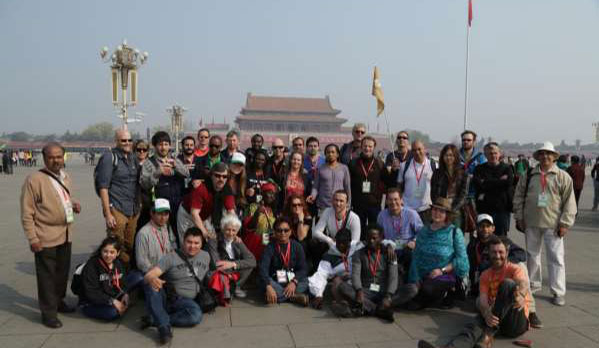 The 2014 WWD artists pose at the Tiananmen Square, the largest city square in the world, at 440,000 square meters.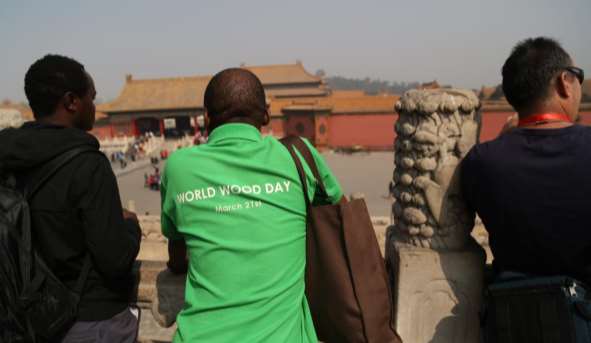 Some artists gaze at one of the buildings in the Imperial Palace that is also known as the Forbidden City and is now home to the Palace Museum.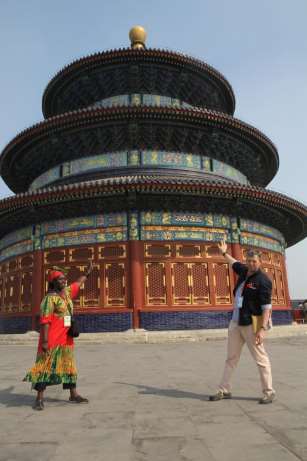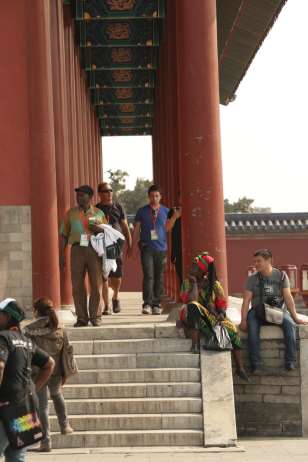 The Temple of Heaven was an imperial sacrificial altar where the emperors of the Ming and Qing Dynasties came to worship Heaven and tpray for a harvest at winter solstice.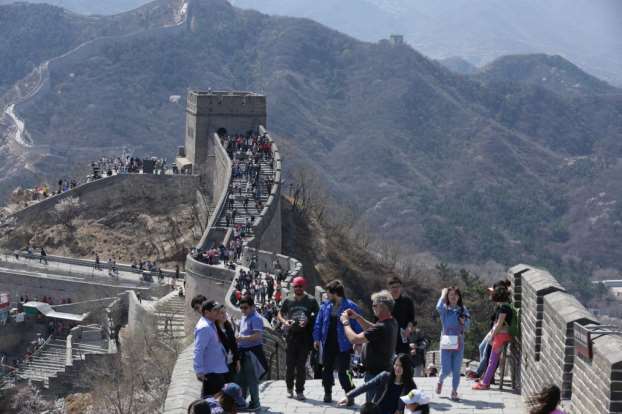 As the world's biggest ancient architecture and the longest fortification ever built, the Great Wall attract the international artists and many tourists.
The cross cultural experience of the artists has been renewed and uplifted exceeding the limits of time and region through the tour in Beijing, the political, cultural, and educational heart of ancient and modern China. Though the tour ends, the impact will carry on over time.