The World Wood Day celebration reached out to individuals with physical challenges. The program was developed in coordination with the Wenzhou School for Special Education and introduced wood culture to the students from March 27 to 30. The school currently has 64 classes and 950 students enrolled.
A festive concert entitled "Together with You" was organized by the school to present music, dancing, singing and other entertainments to all the guests on March 28th.
All the artists made this intercultural initiative very rewarding and successful. Inspired by the program, some artists started planning to join charitable projects for those with physical challenges in their home countries.
It is all bonded in love. As the journey concluded with laughter and best wishes, the prospects are bright and friendship is everlasting.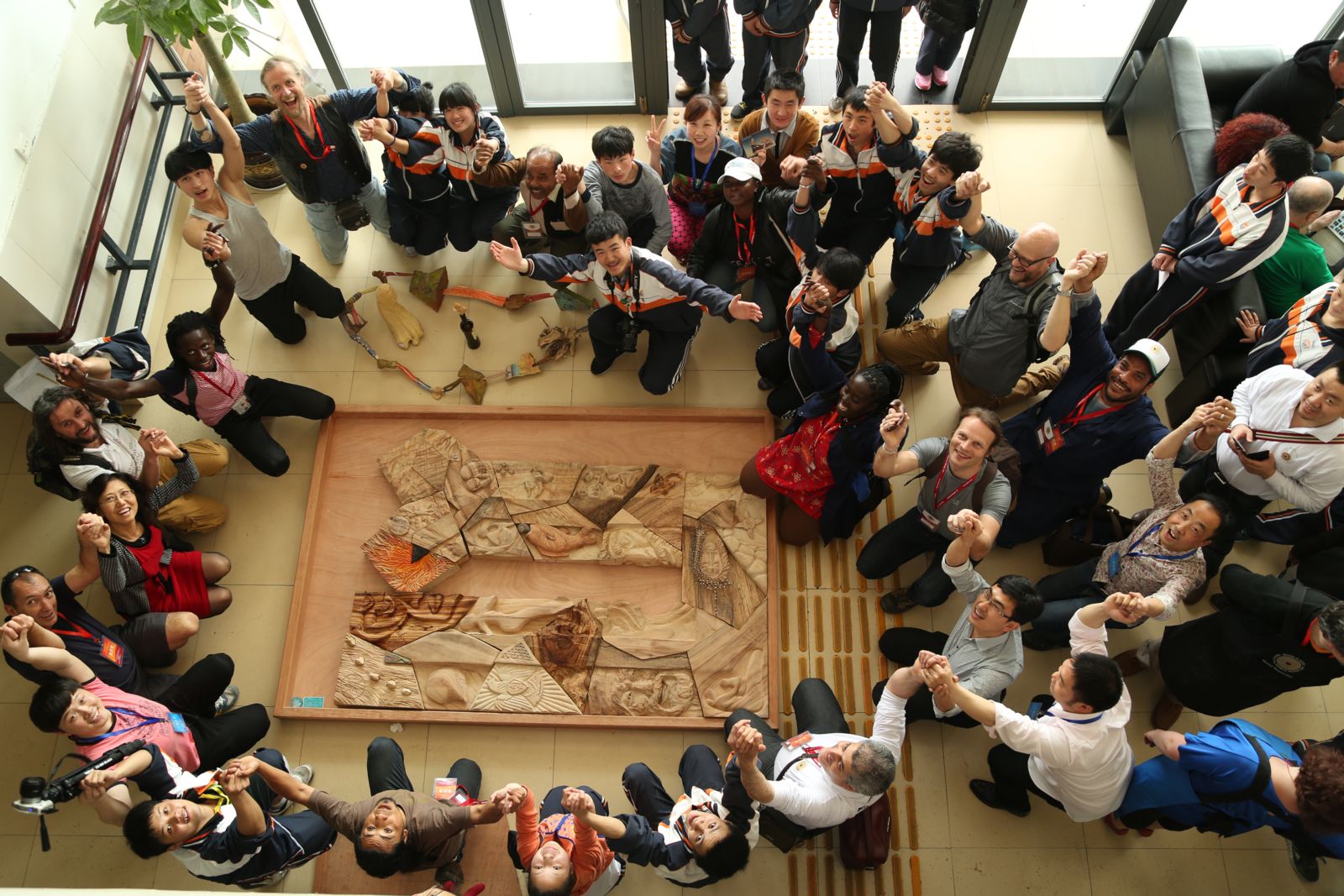 A large-scale jigsaw artwork illustrating "Love", which is created by the international artists with the student, is dedicated to the school.
After the program concluded, IWCS, American Association of Woodturners (AAW) and the school officials agreed to partner to implement a program to teach wood arts and crafts, such as woodturning and woodcarving, to the students. The Wenzhou School for Special Education and IWCS will also implement more programs for future international wood cultural exchanges.